Tax Credits, Money Saved, and Zero-to-60: Let's Talk About Electric Vehicles
By James W. Bryan, November 10, 2021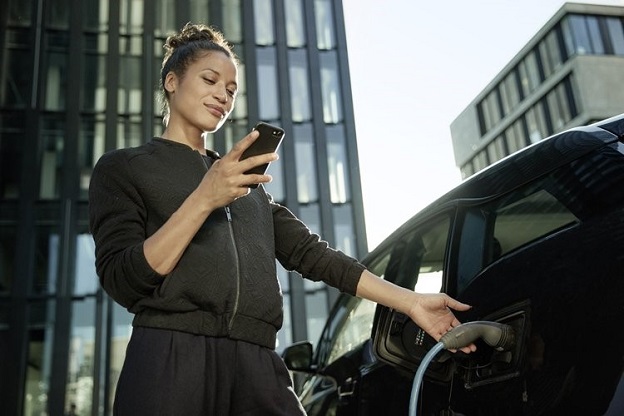 The drive to combat climate change has driven more consumers to purchase electric vehicles (EV). Today, EVs represent a small fraction of car sales in the U.S., however, their market share continues to grow in response to the demand for zero-emission vehicles. According to sales professional Patrick O'Bryant of Metropolitan Ford in Eden Prairie, Minnesota, "The typical electric vehicle shopper enters the dealership with their heart set on protecting the environment. The other reasons are often secondary." Regardless, the effects of fossil fuels on the planet have ignited the growth of EV purchases worldwide.
Electric vehicle giant Tesla, who recently signed a deal to sell 100,000 cars to Hertz, is facing strong competition from automakers at home and abroad.  
For example, Ford Motor Company announced their plan to increase their EV production by a third, and electric vehicles are expected to represent 40% of Ford's production by 2030. In 2022, they will introduce an all-electric version of their best selling F-150 pickup, the Lightning.  
Ford is also committed to enhancing the nationwide EV charging infrastructure. Their website claims ownership of the largest public charging network in North America. If you are interested in buying an EV but experience range anxiety, you can locate their charging station that's nearest to your residence or present location. To test it out, I found two charging points within five miles from my home and 37 within that same distance from my office.  For more info on charging stations in your area, you can also visit Charge Hub and simply enter your zip code on their station map. 
In researching this topic, I discovered additional reasons why consumers are buying or considering an EV that go beyond protecting Mother Earth.  
The Federal Tax Credit for New All-Electric and Plug-in Hybrid Vehicles
According to fueleconomy.gov, over 20 EVs are eligible for the $7,500 federal income tax credit this year. If you consider that cars depreciate, why not have Uncle Sam kick in a little monetary assistance?  
Here's what you should know about the credit before you get excited and book that trip to Disney World:
Tax credits for both General Motors and Tesla have expired.     
The credit does not lower your purchase price. For example, if you buy a 2021 Nissan Leaf SV, the MSRP price of $37,670 is not reduced by $7,500 at the time of purchase. The federal credit is received when you file your 2021 federal tax return and Form 8936.
The credit is non-refundable, which means that you have to owe federal taxes in order to receive it. For example, if your 2021 federal income tax liability is $9,500, the credit of $7,500 will lower what you owe to $2,000. If your liability is $1,500, you will owe nothing. But in the latter example, you lose $6,000 of the available credit and it cannot be carried forward to the next year. Such a costly mistake may be avoided when you work with a qualified CERTIFIED FINANCIAL PLANNER™ and a CPA tax professional.   
The vehicle must be purchased in the year that you claim the credit. Meaning if you order your vehicle today, but don't sign the purchase agreement and drive the car off the lot until after December 31, 2021, you will not receive the credit for this year.  
Your state may also offer rebates and incentives. Visit the National Conference of State Legislatures website for more details.
It's worth noting that the Biden Administration's Build Back Better Plan is likely to include language that may increase the credit up to $12,500. While the plan could still change in the divided Congress, it appears to have incentives for both new and used EV purchases. Therefore, it may be worth your while to defer your purchase until next year. 
So Long to Oil, Gas and Frequent Routine Maintenance 
When you think of dollars saved from owning an electric vehicle, what first comes to mind is all the gas money that stays in your pocket that could be directed toward your anniversary getaway or a new set of golf clubs. Especially since the price of a gallon has exceeded $3 in every state except California and Hawaii - where it has surpassed $4. You can save more in overall maintenance, as well.  
Two years ago, New York City released a report confirming the "dramatic" difference in the annual maintenance costs for their fleet of EVs vs. gas-powered vehicles. EV maintenance costs were between $200 and $400, compared to expenses exceeding $1,600 for their gas-fueled Internal Combustible Engine (ICE) counterparts.
The money saved on maintenance comes in the following ways:  
No need for oil changes, 
No need for transmission and catalytic converter service and replacements, 
No need to replace an engine air filter, timing belt, fan belt, head gasket, or cylinder heads and spark plugs.  
Let's Hear from the Critics
Skeptics of EV ownership often cite the cost of battery replacement. Electric car batteries are not cheap and cost an average of $6,300. However, federal law requires that all EV automakers guarantee their car batteries for eight years or when the vehicle registers 100,000 miles, whichever comes first. In some states, the warranty extends to 10 years and 150,000 miles.  Fortunately, most EV batteries last over 10 years, which is beyond the average amount of time that most Americans own their cars.   
Another criticism involves the utility cost of charging an EV and how much it can reduce the savings you enjoy from no longer having to visit the pump. According to a study by Consumer Reports, EV owners still save $800-$1,000 a year after you factor in the electric bill associated with charging the vehicle. Of course, the amount will vary depending on the cars you are evaluating, where you live and the cost of fuel and electricity in your community. To run a comparison, review the calculator at ChooseEV.com.    
Savings tip: you can save on the cost of charging your EV by doing it in the evening when electricity rates are lower. You can also do so by charging at a public charging station or while helping yourself to great food and a wide assortment of flagship beers at EV-friendly businesses like Wooden Hill Brewery in Edina, Minnesota.
Another caveat to consider is that insuring an EV is a bit more costly. Value Penguin recently compared four electric autos to their gas-powered counterparts, and premiums for the former cost an average of 23% more. This is mainly due to their cutting edge technology and the simple fact that they are more expensive to repair or replace. However, that is typically the case when you compare insurance costs of two cars that have a large difference in value.   
Electric vehicle cynics may also argue that they are simply too expensive and most people cannot afford one. For example, Porsche sells two models that are priced in excess of $100,000. But how many car shoppers are in the market for a Porsche? You don't have to search far to discover plenty of non-luxury options available. They are becoming more affordable for consumers, while also becoming more efficient. In a recent report from Car and Driver magazine, I found that five of the 20 EV cars that offer the best driving range are listed at or under $40,000.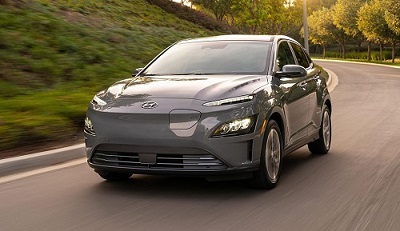 "Time Lost is Never Found Again" - Ben Franklin
If you share the love of time well spent, you likely won't miss those Saturday morning service appointments that could be replaced by going to spin class, tailgating with your old college buds or taking your kids to the playground. Time is our most valuable possession.    
In a conversation about the financial benefits of EV ownership with Jukka Kukkonen, Chief EV Educator and Strategist at Shift2Electric, he pointed out that you save both time and money with an EV. Jukka founded S2E, a Twin Cities-based consulting firm, to help develop transportation electrification. "The time you save is an added value to the tax credit and reduced maintenance costs," he said. For example, a Chevrolet Bolt EV maintenance schedule consists of the following tasks:        
Rotate tires once a year,
Replace cabin air filters every two years,
Replace brake fluid every five years,
Replace thermal system coolant every 150,000 miles.
A cynic may counter that the time it takes to charge your EV is disruptive or inconvenient.  However, those of us who work a nine-hour day will rarely (if ever) face a disruption in time when charging. Pre-COVID-19 pandemic data also shows that nationwide, the average commute to and from work is under an hour.     
If the time it takes to charge is truly a concern, you could install a Level 2 charger at your home or business. Depending on the make and model, an L2 charger should juice up your vehicle at roughly four times the speed of the standard L1 charger that is provided to EV owners at the time of purchase. Note that there is also a tax credit of up to $1,000 associated with the installation of an L2 charging station. To learn more about it, visit with qualified financial and tax professionals.       
Let's Not Forget - They're a Lot of Fun to Drive
Returning to Ford sales professional Patrick O'Bryant, he mentioned that while most EV shoppers have altruistic intentions, they are often in for a surprise when they have that initial behind-the-wheel experience. "The test drive makes the purchase decision even easier for them, because once they go for a spin, they are instantly sold on how tremendously fun they are to drive."  
As much time as I have spent researching EV cars, I came to the realization that I had yet to drive one myself.  So I decided to accept Patrick's invitation to test drive a 2021 Ford Mustang Mach E4 Crossover.
Aside from the remarkable silence that comes from the absence of a running engine, what truly set this vehicle apart from any gas-fueled car I had ever driven was its acceleration.  When I entered the nearest interstate highway, this modern Mustang moved from 0 to 70 MPH like no car I had ever driven (actual 0-60 speed is 5.20 seconds).
If money is not an issue and 0-60 is your thing, take a look at this list of the world's fastest short range EVs.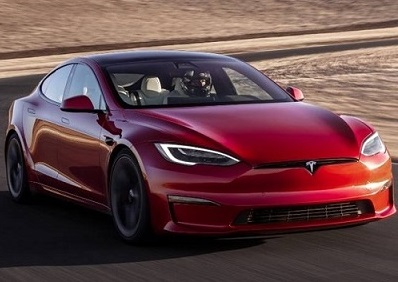 If you want to dive in deeper and learn more about electric vehicles, visit the following sites:
CHARGED Electric Vehicles Magazine
The information herein is for illustrative purposes only. The information contained in this report has been gathered from sources we believe to be reliable, but we do not guarantee the accuracy or completeness of such information. This is a general education article, and should not be construed as advice specific to your personal situation.
References
Jukka Kukkonen, Chief Electric Vehicle Educator and Strategist, Shift2Electric
Patrick O'Bryant, Sales Professional, Metropolitan Ford, Eden Prairie, MN
Websites cited throughout the article, available upon request
Image source: