Welcome Andy Tate, Ben Setterlund and Scot Bolland
By Jeff Ohe, November 20, 2020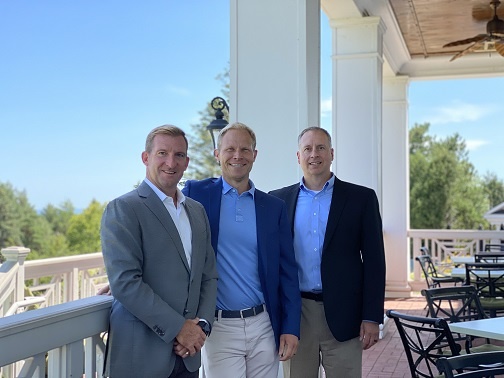 Cahill Financial Advisors is pleased to welcome three new additions to Team Cahill! Andy Tate and Ben Setterlund have joined our firm as Principal Advisors and Certified Financial Planners™, and Scot Bolland has joined our firm as their team Practice Coordinator. Andy and Ben have been partners in wealth management and financial planning since 2001 where they began their career focusing on providing services to medical professionals, and their practice grew over the years to over 200 families across the Unites States.  Scot joined their team 14 years ago, and the three of them bring a wealth of knowledge and experience to our team. We look forward to welcoming their clients to our Cahill community!
Andy Tate, CFP ®, ChFC - Principal, Wealth Management andy@cahillfa.com
Ben Setterlund, CFP ®, CDFA - Principal, Wealth Management ben@cahillfa.com   
Scot Bolland - Practice Coordinator scot@cahillfa.com
Andy, Ben and Scot can be reached out our main office by calling (952) 926-1659.